Fantasy Vineyards is a wine b

rand I created around illustrations I made last year in a Beginning Illustration class. This project challenged me as I exercised my packaging skills. I spray painted the tops of each bottle, and r

emoved the previous labels they had on them. I then used sticker paper to print the design, and cut circles out behind each illustration. I adore the circles the most about this project, I love that you can peer through the label and see the wine behind them!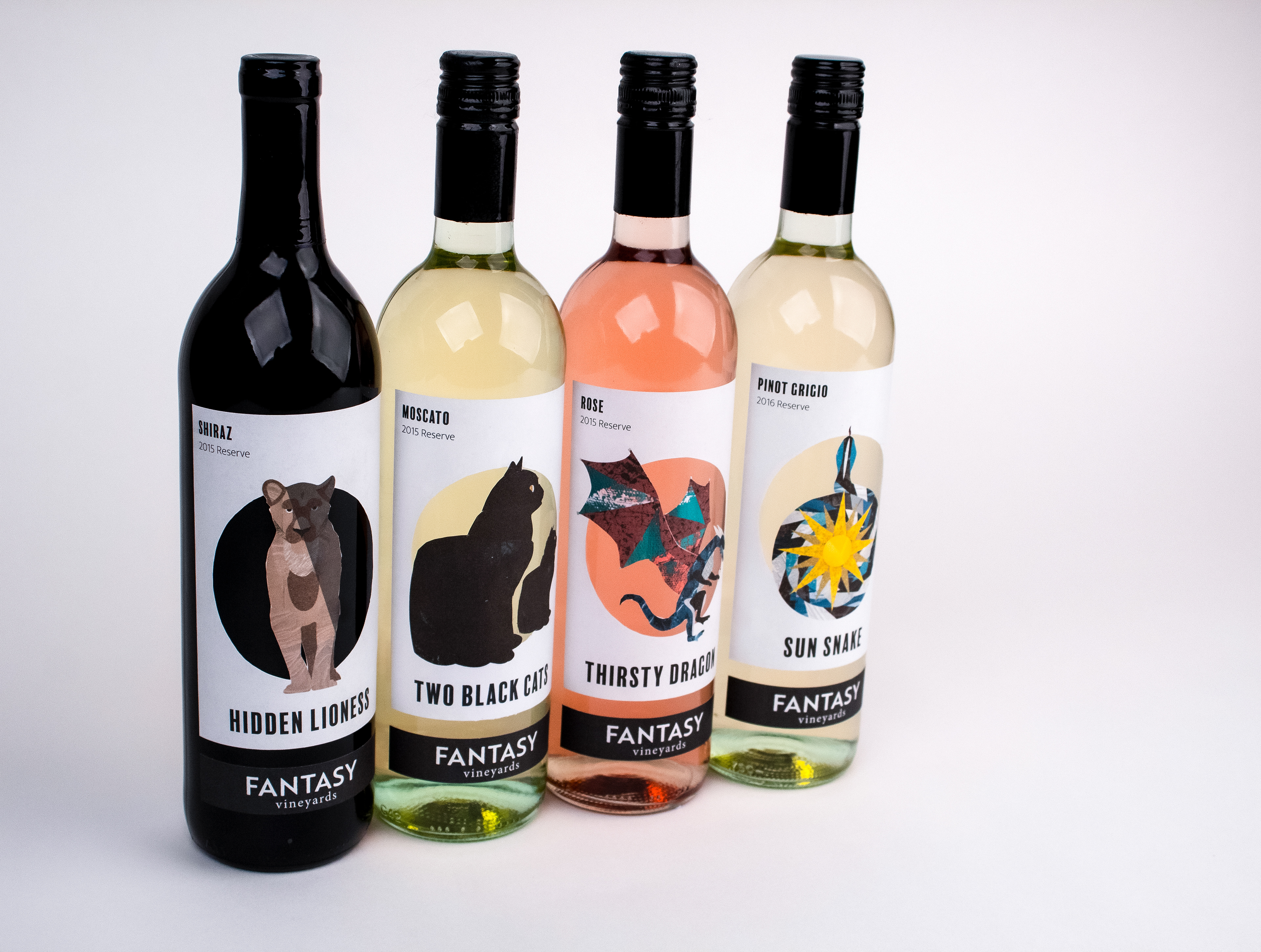 The image to the left is the original template I had to use for my Beginning illustration class. The final product came a long way from the template. From illustration tweaks, to different wine flavors, and a unique layout change. 
Below are some of the final illustrations! A few are before and afters.